KDF medics treat 1,236 malaria patients in Baringo,Turkana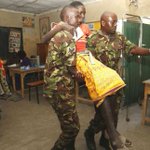 The Kenya Defence Forces medical personnel have treated 1, 236 malaria patients including 426 children in Baringo and Turkana counties.KDF deployed its team of medical officers to the two counties following an outbreak of the disease.The medical officers have been traversing across the counties to reach affected residents in far-flung areas.They have been providing medical care to the ailing residents in the local health facilities
Read More ...
Kakuma hospital and Lodwar referral hospital to receive equipment
Two hospitals in Turkana county are the beneficiaries of a donation of medical equipment worth over 42 million shillings. The donation from the global fund and Kenya Red Cross society went to Lodwar referral hospital and Kakuma hospital. The donation included incubators for infants, operation beds, weighing scales for children among other medical equipment. The turkana county governor thanked the global fund for the donation, saying it was timely and would go a long way in improving the provision of quality health care in the arid and semi arid areas of the county.
Read More ...
Turkana on alert after cholera outbreak in camp
Refugees in Kakuma camp have been treated for cholera following an outbreak. Turkana County health and sanitation executive Jane Ajele said the 25 inhabitants were treated at Kakuma Mission Hospital. Among the patients was a child who had experienced bouts of diarrhoea. "We received around 25 suspected patients and when samples were sent to the Center for Disease Control and Prevention they turned out to be cholera positive
Read More ...
'Leaving patients for dead is not right': Lamu medics soldier on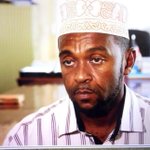 Before devolution, Lamu was one of the orphaned regions, completely shunned by doctors. Others included Mandera, Pokot, Turkana and Wajir. Today, the county is positioning itself as an employer of choice by offering superior terms to its health employees. Health chief executive Dr Mohammed Kombo says the county allocates 40 per cent of its budget to health. "I am a medical doctor and I worked in Lamu before devolution. I
Read More ...
Doctors sent to contain Hepatitis B epidemic in jails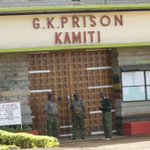 Doctors sent to contain Hepatitis B epidemic in jails More doctors have been dispatched to prisons in various parts of the country following an outbreak of Hepatitis B which has so far killed one person. The death occurred at Kamiti Maximum Prisons where 40 other inmates have been isolated. Authorities said another outbreak had been reported at Lodwar and Meru prisons but medics have been sent to tackle the epidemic.
Read More ...
Doctors deployed to prisons in Lodwar after Hepatitis B outbreak
Doctors have been deployed to prisons in Lodwar to deal with an outbreak of Hepatitis B. Prisons Commissioner General Isaiah Osugo told Capital FM News that all members of staff and inmates have been injected with a vaccine to protect them from the disease. Osugo indicated that officials from the County Government are investigating the source of the disease to contain the spread at the congested facilities. "Yes it is
Read More ...
Health: Kenyans crossing to Uganda for treatment as doctors' strike continues
Kenyans crossing to Uganda for treatment as doctors' strike continues KAPENGURIA: The ongoing countrywide strike by health workers has forced Kenyans from some parts of Trans-Nzoia, West Pokot and Turkana counties to cross the border to Uganda to seek services. A spot check In Trans-Nzoia established residents of Chepchoina and Endebess close to the Kenya-Uganda Suam border point have been streaming health centres in Bokwo District in the neighbouring country
Read More ...
Doctors remove bullet from body of daughter of newly elected MCA
Doctors have removed a bullet that was lodged next to the heart of the daughter of newly elected Kalokol Ward Rep Josphat Ekeno, who was shot at her parents' house on Wednesday. The four-hour operation was performed at Moi Teaching and Referral Hospital in Eldoret on Thursday. Felistus Ekaale, 8, was shot by gunmen who attacked the politician's home in Turkana on the eve of the by-election. The attackers had
Read More ...
Kalazar is a neglected Tropical disease rampant in Baringo, Wajir and West Pokot
Kalaazar is one of the neglected tropical diseases common in Baringo, Isiolo, Marsabit, Turkana, Wajir and West Pokot counties in Kenya. Each year, five million people are at risk of the infection, four thousand most of who are children get infected, and half of them have difficulty in accessing medical care. As some seek treatment from traditional healers first, many cases of the disease go undiagnosed and unreported. We visited
Read More ...
Neglected kala-azar disease hits poor Turkana boys hard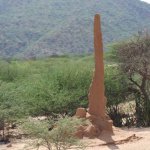 Sylvester Esekon, a 12-year-old orphan, could have died of kala-azar disease were it not for his teacher Margaret Esinyen who took him for specialised treatment in the nick of time before it reached a fatal stage. The tropical disease unknown to many and transmitted by a female sand fly has haunted Turkana children for years, especially boys who take care of livestock and play near ant hills. For the children
Read More ...
Sh146m projects to secure good health for Turkana County residents
Gone are the days when patients from Turkana County would endure a 400-kilometre ride on bad roads to access medical services at Eldoret's Moi Teaching and Referral Hospital.
Read More ...
[VIDEO] My ancestors were from Turkana, says US presidential candidate Ben Carson
Republican US presidential candidate Ben Carson has "clarified perceptions" about himself saying his ancestor was of the Turkana tribe. "Some people think I don't know how horrible slavery was because I said the (President Barack Obama's) Affordable Health Care Act was the worst thing since slavery," he said in a July 2Daily Postvideo. "There is nothing that even slightly compares to slavery in this country
Read More ...
KPR Man Doubles Up As Nurse in Turkana
Residents of Lomelo village in Turkana County have been depending on a Kenya Police reservist for their medical care. Alred Lokori who has no medical training is the sole nurse at Lomelo dispensary in Kapedo where medical practitioners have fled due to rampant insecurity. And as Evelyne Wambui this is the fate of many residents in the county that has recently been hit by banditry attacks and cattle raidsFrom:Kenya CitizenTVViews:7 0ratingsTime:02:06More inNews & Politics
Read More ...
Form Two dropout who treats patients at Turkana dispensary
Official says trained workers posted to dispensary yet to report.
Read More ...