Sark plans milk import ban to protect its dairy
In a joint report, the Agriculture, Environment, Sea Fisheries & Pilotage Committee and Policy & Performance Committee hit out at the importation, which it says is 'heavily subsidised' by the Guernsey taxpayer. Chief Pleas will also be asked to secure the future of the island's dairy through government taking control of the main site and enough grazing land to support it through long-term rental or lease agreements, and then potentially sub-letting this all out
Read More ...
Sark Folk Festival will not return next year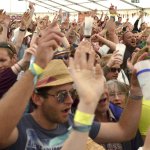 THE Sark Folk Festival, which is attended by dozens of Jersey residents each year, will not return in 2018, it has been announced. The hugely popular festival has brought thousands of people to Sark each summer since it was launched in 2010. But in a Facebook message, the organising committee said there would be no event next year. However, they hope it will return in 2019
Read More ...
Missing Sark man: Body found in UK river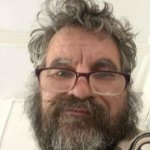 A BODY – believed to be that of a Sark man who disappeared early last month – has been found in a river in the UK. Dorset Police said the body was found in a river in the town of Christchurch at 1.04 pm on Monday. In a statement, the force said it is believed to be that of missing Steve Grey (51) who travelled from Guernsey to Poole on a planned trip on 27 March
Read More ...
Sark could reduce Chief Pleas numbers in aim to fill the seats « Guernsey Press
Currently all 28 members of Chief Pleas have been elected unopposed – the latest election in March to try to fill the seats garnered just one candidate, leaving four posts vacant. The island has not had a contested election since 2012 and now Policy and Performance will take a report to an extraordinary meeting of Chief Pleas on 17 May as part of moves to address the issue
Read More ...
Avis promotes car hire on car-less Sark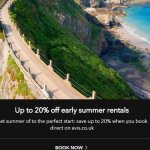 UNLESS Avis has branched out into leasing tractors and horses, it appears the hire car firm has made something of a blunder in its latest advertising campaign. The company has posted a picture of Sark on its homepage to advertise its early summer rentals promotion. The image of La Coupée, the narrow causeway which links Sark to little Sark, features the caption: 'Get summer off to the perfect start: save up to 20% when you book direct on avis
Read More ...
Police find items belonging to missing Sark man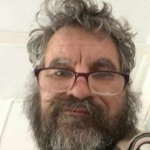 UK police have found a rucksack and passport belonging to a Sark man who disappeared earlier this month. Steve Grey (51) travelled from Guernsey to Poole on a planned trip on 27 March and has not been seen since 8 April. Dorset Police have confirmed that the items were found recently in a shop in Christchurch. He is described as white, 5 ft 7 ins tall and of medium build
Read More ...
Seigneur says Sark's future lies in being dark and green « Guernsey Press
Christopher Beaumont, who succeeded to the role of seigneur when his father, Michael, died last July, told the Chamber of Commerce lunch that he believed that Dark Sky status was one of the island's biggest selling points. He has also contacted Quiet Mark, the international approval award programme associated with the UK Noise Abatement Society charitable foundation, to promote the island's position as an oasis of quiet
Read More ...
Lt-Governor is cheered by Sark's optimism during trip « Guernsey Press
Sir Ian and Lady Corder both visited the island to officially open the Sanctuary Centre on Saturday, but they also visited many of the businesses on the island, after hearing concerns over how the island was faring. 'There were two reasons for us going over, we opened the Sanctuary, which we have been watching for some time, and it is a great community achievement that they have been working on for years,' he said
Read More ...
Tourist falls into River Thames while trying to take photo of the Cutty Sark at night
A tourist who fell into the River Thames while trying to take a photo of a London landmark needed rescuing by the RNLI after his family and police couldn't reach him. The Turkish man, who had been with his family near the Cutty Sark, fell into the water at Deptford Creek. The 53-year-old, who told his rescuers his name was Ishmael, had been holidaying from his home country with friends and family when he fell
Read More ...
Sark Vineyards 'never viable from the start' « Guernsey Press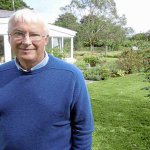 But Policy & Finance committee chairman Charles Maitland acknowledged that not all of the land which was converted to vineyards was being used to its full potential before the start of the project. It comes after Sark Vineyards Ltd announced it was closing down with the potential loss of 25 jobs because of actions by the government, citing tax on alcohol production and impending changes to land tax. Chief Pleas
Read More ...
'Alcohol production licence not a tax on product' says Chief Pleas « Guernsey Press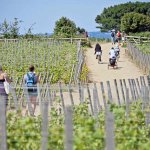 SARK'S government has refuted claims by Sark Vineyards that it has attempted to destroy the project. 'Chief Pleas is sad to hear of any potential job losses the decision of SVL may mean,' it said. 'It is intended that the cost of the licence to produce alcoholic products should cover the costs of the administration of the law, including the inspection of the premises, and confirming the strength of the
Read More ...
Sark Vineyards to close « Guernsey Press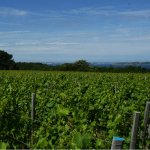 In a statement it said that since the company's inception in 2010 its owners had invested millions of pounds in the project, but they now failed to see any future in Sark or its economy. The company cites Chief Pleas' decision in October to introduce a tax on alcohol production and the possibility of an annual tax on company ownership of land and property. Sark Vineyards said it has produced
Read More ...
Plagiarism vs. originality debate takes centre stage in book reading
The novelist Virginia Woolf once said that if you want to come up afresh in thousands of minds and books long after you were dead, the way to do it is to start thinking for yourself.
Read More ...