US environmental agency awards $1M to Northern Marianas
HONOLULU (AP) — The Unites States Environmental Protection Agency is giving nearly $1 million to the Commonwealth of the Northern Mariana Islands for coral reef protection, cleaning up contaminated sites and monitoring pesticide use. The agency announced the award Thursday, saying the money would help strengthen the commonwealth's ability to protect the environment and the health of those who live there
Read More ...
CNMI marriage surge after licence conditions eased
In the Northern Marianas the Saipan Mayor's Office has recorded a 60-percent climb in marriage licences after the Office of the Attorney General waived some of the requirements for getting married. In 2015, there were 170 marriage licences issued, but this jumped to 275 last year after the Attorney General Edward Manibusan waived the need to produce divorce decrees, death certificates and proof of singleness
Read More ...
CNMI ship arrest deemed invalid
A judge in the Northern Marianas has ordered the release of a ship being held in Saipan. There had been a maritime lien on the cargo vessel, MV Luta, but District Court judge Frances Tydingco-Gatewood said this was invalid and ordered its release. She said it was invalid because one of the people bringing the suit, Takahisa Yamamoto, was also part of the joint venture involved with the vessel. Mr
Read More ...
CNMI warning about ATM skimming
Banks in the Northern Marianas are warning customers that skimming devices have been discovered at some automated teller machines or ATMs. First Hawaiian Bank said it is aware of ongoing police investigation of some ATM skimming devices again found on Saipan. Its management is advising their clients and customers of other financial institutions in the CNMI to remain vigilant and immediately report any incidents. The Bank said the alleged skimming
Read More ...
Hong Kong budget airline launches CNMI service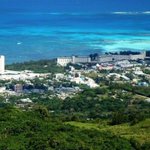 Hong Kong's low-budget airline HK Express Airways made its inaugural flight to the Northern Marianas yesterday and promised to provide discounts every week. HK Express general manager Sherman Luk said its entry to Saipan is the beginning of a new era of low fares for the slowly growing travel market between Saipan and Hong Kong. To mark the launch, HK Express is offering an introductory one-way fare of $US76. The
Read More ...
Foreigner 'removed' from NMI after jumping fence at airport
US authorities have reportedly removed a Chinese national from the Northern Marianas after he jumped a fence at Saipan airport when he was denied entry by federal immigration officers. The Commonwealth Ports Authority Executive Director Chris Tenorio told the Marianas Variety that the man was still in custody after he was caught by ports police last week. Mr Tenorio said he could not provide more details but said he believed
Read More ...
CNMI visitor arrivals up 25 percent
The Northern Marianas continues to get a boost from tourism arrivals as visitors to the islands increased 25 percent in November 2016 compared to November 2015. Arrivals to the islands of Saipan, Tinian, and Rota registered 47,261 visitors in November 2016, compared to 37,870 visitors received in November 2015, according to the Marianas Visitors Authority. Korea recorded its second consecutive month of 40-plus percent increase in arrivals, jumping 47 percent
Read More ...
Coral reefs facing a hot time and increased bleaching, especially along US coasts
A new NOAA outlook shows that many coral reefs across around the world will likely be exposed to higher-than-normal sea temperatures for an unprecedented third year in a row, leading to increased bleaching -- and with no signs of stopping. While the bleaching event is global, it will hit the U.S. hard, especially in Hawaii, Guam, the Commonwealth of the Northern Mariana Islands, Florida Keys, U.S. Virgin Islands and Puerto
Read More ...
Plagiarism vs. originality debate takes centre stage in book reading
The novelist Virginia Woolf once said that if you want to come up afresh in thousands of minds and books long after you were dead, the way to do it is to start thinking for yourself.
Read More ...