Judge rescinds child custody for rapist
Judge Gregory Ross in Sanilac County overturns his ruling that gave partial child custody to a rapist. The judge explained that he was not informed of the victim's pregnancy or the rapist's conviction.
Read More ...
Judge Gregory S. Ross: Petition Gets 2,709 Signatures To Disbar Judge Due To Christopher Mirasolo Rape Case
Judge Gregory S. Ross is continuing to feel international pressure after the judge in the 24th Circuit Court Family Division of Sanilac County, Michigan, granted Christopher Mirasolo access to his rape victim and her 8-year-old son. As reported by the Inquisitr, Judge Ross at first faced social media backlash for demanding Mirasolo's name to be placed on the birth certificate of the child that he fathered via forcible rape
Read More ...
DNR, Native Americans ask public for help to ID vandals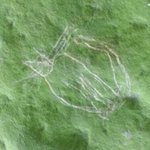 State officials and a Michigan Native American tribe are asking the public to help find vandals who defaced a rock that holds carvings that are hundreds of years old. Staff with the Michigan Department of Natural Resources at the Sanilac Petroglyphs Historic State Park discovered vandals carved three images on the rock earlier this year. The park is located near Cass City in Sanilac County
Read More ...