Mich. teen pleads guilty to threatening school violence
Lapeer – A 15-year-old boy has pleaded guilty to charges that he threatened acts of violence at a Michigan middle school. The teen, who's charged as an adult, pleaded guilty Tuesday in Lapeer County to one count each of making a false terrorist threat and using a computer to commit a crime. He's among three teens who were charged with multiple felonies in April for allegedly exchanging text messages threatening to commit "mass murder" at Mayfield Township's Zemmer Middle School
Read More ...
Scientists examine mastodon teeth that turned up in Michigan
NORTH BRANCH, Mich. (AP) — Scientists are examining mastodon teeth that turned up in the yards of homes in Michigan. The Saginaw News reports Melissa Millsap-Gipson's husband was cutting the grass last week in Lapeer County when he found a tooth. She says that and another tooth found at the North Branch-area property are wrapped and awaiting examination by experts. A family in the Saginaw County community of Birch Run also found what was identified as a mastodon tooth
Read More ...
Michigan man dies after being pinned by SUV he was repairing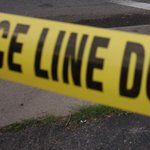 MAYFIELD TOWNSHIP, Mich. — Authorities say a man has died after being pinned by an SUV that he was working on in a garage at a Michigan home. The Lapeer County sheriff's department says 65-year-old Dennis Peters was replacing brakes on a friend's vehicle on Sunday evening in Mayfield Township when another man moved the vehicle. The brakes weren't working and it struck Peters, pinning him
Read More ...
Teens charged for threatening 'mass murder' at middle school
LAPEER, Mich. — Authorities say two teenagers are facing charges following threats of violence involving a Michigan middle school that were made in text messages. The Flint Journal reports the 14- and 15-year-old students were charged this week under the state's anti-terrorism act with making a terroristic threat, using a computer to commit a crime and conspiracy to commit terrorism. The charges come after authorities say one of the students
Read More ...
21-year-old man crashes, dies in Deerfield Township; alcohol may be factor
DEERFIELD TOWNSHIP, Mich. - A man has died after losing control of his vehicle and crashing into a ditch on Otter Lake Road in Deerfield Township, police said. The crash happened at approximately 6 a.m. Sunday morning. The Lapeer County Sheriff's office said a 21-year-old man driving a 2000 Pontiac was traveling east on Outter Lake Road when he lost control of his vehicle and crashed into a ditch. When
Read More ...
Michigan Students Create 'Pass On The Positivity' Project To Spread Love

In a time marked by and , these Michigan high school students are focusing on positivity and love. The students on the yearbook staff at Lapeer High School in Lapeer, Michigan established a "pass on the positivity" movement. This week, as part of that initiative, they created a "wall of positivity" filled with uplifting Post-it note messages for students and staff. Editors-in-chief, Allysa LaFoy and Summer Perkins, and staff member,
Read More ...
Man charged after dismembered body found buried
A 36-year-old Flint man has been arraigned on charges after a body was found dismembered and buried in Lapeer County. Rodney Tureaud was charged Saturday with disinterment and mutilation of a dead body, a 10-year felony; tampering with evidence, a 4-year felony; and as a habitual offender. Bond was set at $1 million. Tureaud remains in the Lapeer County jail. Deputies discovered the body buried at a residence on Davison
Read More ...
Woman's dismembered body found near home in Lapeer County
LAPEER COUNTY, Mich. - Police are investigating after a dismembered body was found Wednesday near a home on Davison Road in Lapeer County. Officials are calling the gruesome case "suspicious" after they found the body on private property. They said they have ruled out the homeowner of the location where the body was found as a suspect, but they did arrest a 36-year-old Flint man who they said knows the
Read More ...
Flint man held after dismembered woman found in shallow grave
Buy Photo. A 36-year-old Flint man is being held in the Lapeer County Jail in connection with the death of a 37-year-old Flint woman, whose dismembered remains were found in a freshly dug, shallow grave in Elba Township. According to a news release issued today, the Lapeer County Sheriff's Office received a tip at about noon Wednesday regarding a buried body at a home on Davison Road. Deputies arriving at
Read More ...