Water harvesting for food security
During the course of the Third Medium Term Plan (MTP3) preparations, my team and I travelled across the country, and held consultations with citizens to understand their needs and priorities. This fulfilled the constitutional provision aimed at ensuring that development planning is inclusive. For more nuanced perspectives on ending water deficiency and guaranteeing food security, we visited various irrigation schemes in Uasin Gishu, Homa Bay, Kitui, Embu, Tharaka Nithi, Turkana, Elgeyo-Marakwet and West Pokot counties
Read More ...
Third Medium Term Plan prioritises water harvesting for food security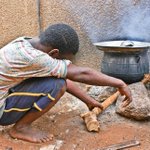 During the course of the Third Medium Term Plan preparations, my team and I travelled across the country, and held consultations with citizens to understand their needs and priorities. This fulfilled the constitutional provision aimed at ensuring that development planning is inclusive. For more nuanced perspectives on ending water deficiency and guaranteeing food security, we visited various irrigation schemes in Uasin Gishu, Homa Bay, Kitui, Embu, Tharaka Nithi, Turkana, Elgeyo Marakwet and West Pokot counties
Read More ...
Smart Harvest: Farmers encouraged to plant trees to beat climate change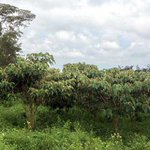 As effects of climate change continue to bite, farmers have been urged to embrace climate smart agriculture like planting trees alongside their crops. Towards this end, a charity organisation Hindu Religious and Service Centre (HRSC) affiliated to the Hindu Council of Kenya is championing tree planting in various parts of the country. So far, the organisation has undertaken the tree project in Kitui, Machakos, Narok and Naivasha. "The programme started
Read More ...
Relief as weatherman reports end of long rains season
The weatherman on Tuesday announced the end of the long rains across the country. The rains, whose effects have left a trail of deaths and destruction, are expected to gradually subside this week. Most parts of the northern and south eastern areas such as Kitui are already dry. "There will be a general reduction in rainfall intensity across the country," James Muhindi, a senior met department officer, said. Some parts
Read More ...
Western, Coast to receive heavy rains - Weatherman
If you are in Coast, Western and Rift Valley region, expect heavy rains from today to June. Kenya Meteorological Department director James Kingoti said Kwale, Mombasa, Kilifi and Lamu will experience heavy downpour while Makueni, Isiolo, Machakos and Kitui county will only receive short rains. "Other areas that will receive more rains include Western, Rift Valley and Central", Kingoti said. Meanwhile, operations at the Mombasa county were on Thursday morning
Read More ...
Meet the 26 year old Ruth Mwanzia from Kitui ,CEO of Koola Water company
I remember few years ago, bottled water was a status symbol of sorts. Not anymore. An office without bottled water complete with a dispenser and disposable cups would be considered a work place with poor conditions. For school-going children, bottled water is not just cool anymore, but has emerged as a basic necessity; it's the
Read More ...
VIDEO – Truck Driver Attempts to Cross Flooded Bridge, Ends Up Submerged in Water
The El Nino rains that hit the country last year sure did a number on most parts of the country. Casualties of the heavy rains extended to daredevil drivers whose attempts at crossing flooded bridges ended in disaster. We have seen a probox that was swept into a river in Kitui and a lorry that […]
Read More ...
Climate change: Kenyan village paying heavy price
As dusk falls in Kandui village in Mwingi, Kitui County, the residents' nightmare unfolds. They begin preparing to defend their houses from their nocturnal invaders – snakes. While the highly superstitious villagers link the snake invasion to sorcery and witchcraft, unknown to them, the snakes are raiding their homes due to effects of climate change.
Read More ...