Uhuru reignites tours, to visit Kiambu, Nairobi on Wednesday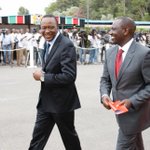 President Uhuru Kenyatta will tour several neighbourhoods in Nairobi and Kiambu Counties as part of his countrywide tours focused on development on Wednesday. In a statement from State House, the President's tour will begin at midday at Ruaka before proceeding to Wangige, Kikuyu and will end at Dagoretti. Ruaka, Wangige and Kikuyu are in Kiambu County while Dagoretti is part of Nairobi County
Read More ...
Rockbern Coffee to Attain Global Certification in Food Safety
Rockbern Coffee is set to be the first local processing plant to acquire the Food Safety System Certification (FSSC 22000) in November, cementing their repute in the coffee ecosystem. The company has invested 3 million US dollars in a new roasting facility in Ruiru that includes a state of the art coffee roasting machines and a Barista academy which will be unveiled in a week's time. The facility has been
Read More ...
Kitchen fire consumes restaurant in Ruiru
A kitchen fire burned down an entire restaurant on Friday night in Ruiru, Kiambu County, causing damages of unknown value. The 11pm incident caused panic among Tamu Tamu Prestige Food Court staff after a small fire that was thought to have been contained in the kitchen managed to spread into the restaurant's store unnoticed. The fire then spread to the entire restaurant forcing the workers to scamper for safety. "We
Read More ...
Tourists avoid Fourteen Falls where killers dump victims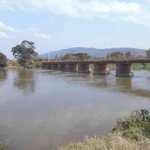 The rising number of bodies being dumped in River Athi at Ol Donyo Sabuk has led to a decline in the number of tourists visiting Fourteen Falls. This has hurt the livelihood of tour guides. The area is on the border of Kiambu and Machakos counties. Tour guides told the Star on Monday killers have been dumping bodies of their victims at the bridge connecting Kiambu and Machakos. They said
Read More ...
AFC Leopards player apologises to fans after incident

Abuko, nicknamed Walcott, flashed a middle finger to traveling fans after Ingwe extended their winless run in the league. AFC Leopards midfielder Simon Abuko has apologized to the fans after an incident that followed their defeat to Thika United on Saturday. Abuko, nicknamed Walcott, flashed a middle finger to the traveling fans after Ingwe extended their winless run in Kenyan Premier League to six matches. Whereas other players applauded
Read More ...
Nandwa anticipating tough tie against former side, Leopards
Thika United coach James Nandwa is expecting a tough visit when his former team AFC Leopards travel to face his Thika United side in Thika for the KPL round 14 clash starting 1500 hours. Previewing the clash, Nandwa says the meeting will be spacial with both side eager to drop a their win less run in past matches Leopards having lost to Muhoroni while Thika going down to Sony Sugar.
Read More ...
Lifestyle: Parklands was to be a pineapple plantation
Thika is Kenya's pineapple town. Okay, pineapples are also grown in surrounding regions such as Gatundu. But Thika's pineapples take the errr....cake! It is Thika that Kenya Canners (now Cirio Del Monte), Kenya's largest exporter of canned pineapples, call home. By the way, at independence, pineapples were considered special fruits and to manage the crop, the government of President Kenyatta I looked out for a fruit company and found one
Read More ...
Police seize 39 pieces of ivory, arrest suspect
The Directorate of Criminal Investigations (DCI) Ndegwa Muhoro yesterday led detectives in bursting a multi-million shillings cross-border wildlife trophy syndicate and recovered 39 elephant ivory pieces in Ruiru, Kiambu county during a dawn operation. He said one suspect, Thomas Muhoro Ngatia, 35, who was arrested in connection in the operation will be arraigned in court tomorrow. The suspect is said to have foreign networks in Holland. The illicit consignment is
Read More ...
Bird paradise at an unexpected place
The first time I heard of bird-watching at the Thika sewage ponds a decade ago, I balked at the idea. Now ten years later, I'm
Read More ...
Kajwang visited Kikuyu, Kiambu County on a working tour hours before he died
Hours to his death, Homa Bay Senator Otieno Kajwang' visited Kikuyu Town in Kiambu County on an official tour.
Read More ...
Bury your dogs - county officer dumping carcasses
Kiambu Residents have been warned against dumping the carcasses of their dead pets in the streets or in streams as they pollute the environment and are a health hazard.Speaking to KNA in his office yesterday, Kiambu subcounty environmental officer James Kaboru said owners should bury their pets or face prosecution."The rotting carcass attracts houseflies and rats. The rodents then contaminate food in your house."
Read More ...
Briton denies killing Kenyan girlfriend, court orders mental exam
British tourist Carl Singleton was on Thursday charged with the murder of his Kenyan girlfriend Peris Agumbi. Singleton denied causing the death of 22-year-old Agumbi, who was diabetic, by flushing her medicine down the toilet. He allegedly committed the crime at their house in Gachie, Kiambu county, on November 19, 2014
Read More ...