Teacher found conducting banned holiday tuition in posh Kericho hotel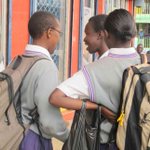 Kericho county security agents and education officers on Friday raided a posh hotel in the town and arrested a teacher conducting banned holiday tuition with 90 students. The teacher whose name was not disclosed will be arraigned on Monday. County commissioner Muktar Abdi said the students were young girls aged below 15. "We cannot allow private tuition taking place at a time when students are supposed to be at home
Read More ...
Two arrested for conducting holiday tuition in Kericho
Police in Kericho on Friday uncovered an illegal holiday tuition exercise going on in a hotel near Kericho town involving more than 90 secondary school students. Kericho County Commissioner Mukhtar Abdi and education officer Hellen Nyang'au, who led the operation, warned that all forms of holiday tuition, whether they are conducted in schools or hotels remained forbidden according to the Education Act. Mr Abdi noted that holiday tuition was banned
Read More ...
#MagicalScenes: Featuring tourist attractions in Kericho County
It is an area characterized by tea and dairy farming as well as high altitude training for athletes. This has helped attract both domestic and international tourists interested in enjoying the cool temperatures here or to have a look at how the world's best tea is farmed. This week on Magical Scenes we feature some of the tourist attractions in Kericho County. Irene Muchuma.From:Kbc KenyaViews:4 0ratingsTime:03:01More inNews & Politics
Read More ...
KWS pays Sh50,000 for injuries
the Kenya Wildlife Service has compensated six people attacked by leopards and baboons in Kericho county last year. They were attacked in Ainamoi, Kipkelion East and Kipkelion West constituencies. They each received Sh50,000, which they said was too small. Kericho Central deputy county commissioner William Kakimoni presented the cheques to the victims outside his office on Friday. He warned them against killing stray wildlife, saying they risk being arrested.
Read More ...