Police Leave Wanjigi's House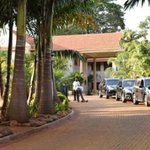 Kamanda karonetaap rani ofisaekaap Polis cheko mitei kootaap che mung'araindet Jimmy Wanjigi ne mwaat kele kokinyorchi koinyi age ne mi malindi bundikisiek muut ak risasiek 93. Kosupgei ak noto ko kamong Wanjigi ak sigikyik ko mi kibakenge ak kandoik alak chebo NASA kondochin Raila Odinga James Orengo ne ogilyonyi ne kowo kapkruog koib ng'atutiet mat kenam anan kewech gootaap chemung'araindonoto. Kamwa Wanjigi kole karichoto kokomwaitae ine ko ma iman kele kokinyorchi koinyi ole kamwa ine kole kakwoutionoto kole boriet ne koing'etyi ine serkali
Read More ...
President Kenyatta, DP Ruto urge Garissa residents to turn out in large numbers for fresh polls in October 26
GARISSA, 16 , (PSCU)—President Uhuru Kenyatta and Deputy William Ruto on Monday took Jubilee campaigns to Garissa County where they asked residents to give them a second term to continue implementing Jubilee development projects. President Kenyatta asked residents to turn out in large numbers and vote for Jubilee, saying the Opposition has no agenda for the country. The President said it was unfortunate that the Opposition has resorted to violence and chaos as a way of ascending to power
Read More ...
Police killed over 33 during demo — Report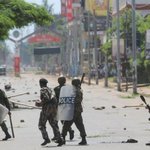 Iboru walutikab chikilishet chekaimong kipagengeitab Amnesty International ak Human Rights Watch kole kokobar Police biik 33 eng kambagoshek chekokotestai koyai Nasa eng emet. Eng Report nekaimong kipagengeishekchoto 2,ko biikchoto kokibar kobunu komaswek chetindoi kasubet neo katuiyetabgei nebo Nasa. Kosupkei ak noto,komochei kipagengeishekchatak keyai chikilishet nebo barak kotinygei ak yautikchoto ak keib kakwoutik chemokotin. Report noto telele ngoliot Kill Those Criminals;Security Forces Violations in Kenya's August 2017 Elections,koboru ole poisheitoi Police kimnotet neo eng biik cheyoei kambaget
Read More ...
Vision 2030 Delivery Board commits to support growth of Tatu City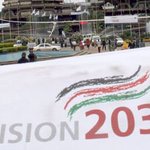 Nairobi……Vision 2030 Delivery Board and Tatu City developers have formed seven working committees to put in place right policies, offer statutory and infrastructure support to accelerate implementation of the 5,000 acre development. The membership of the committees will be drawn from the Vision 2030 Delivery Board comprising of Principal Secretaries in the Education, Water, Energy, Transport, ICT and Tourism ministries as well as private sector representatives and Tatu City developers
Read More ...
Stop using demos to cause violence, President Kenyatta warns Raila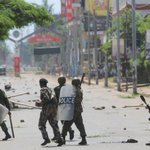 NYAHURURU, 15 Oct 2017 (PSCU) – President Uhuru Kenyatta has warned opposition leader Raila Odinga that he will face the full force of the law if he continues to cause violence in the pretext of demonstrations. President Kenyatta told the opposition leader to stop playing with the lives of Kenyans pretending to hold demonstrations while his actual intention is to cause chaos so that he can get to power through the back door
Read More ...
President Kenyatta, DP Ruto say Raila will be vanquished at the polls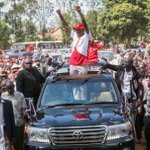 KARATINA, (PSCU) – President Uhuru Kenyatta and Deputy President said on Sunday the Opposition leader Raila Odinga would be vanquished during elections on , and there was simply no path to shared government. President Kenyatta and the DP said that it was not for Mr Odinga or any other individual to decide when elections would be held, and no demonstrations, or conditions would lead to a result other than elections on
Read More ...
At Least 230 Dead, Hundreds Wounded in Mogadishu Attack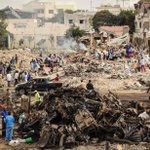 Somalia Bombing Takes Ghastly Civilian Toll. By Laetitia Bader. The horrific bombing in a crowded and bustling area in Somalia's capital, Mogadishu, on Saturday is a grim reminder of how deadly the country's armed conflict remains for ordinary Somalis. A bomb-laden truck exploded at a busy junction in central Mogadishu lined with government buildings, restaurants, hotels, and kiosks, and wounding hundreds more
Read More ...
Nairobi County Government Partners with Dettol to Launch Handwashing Campaign in Kenya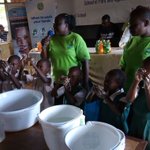 In acknowledgement of the Global Handwashing day, globally celebrated on the 15 October, Nairobi County Government has partnered with Dettol, RB's flagship brand, in a new hand hygiene campaign dubbed Give Life a Hand. The Campaign has a set target of reaching over 1 million children only in Kenya with the message of proper hand hygiene. Speaking during the campaign launch event at Our Lady of Nazareth Primary School in Mukuru Kwa Njenga, Nairobi, the Director of Public Health, Nairobi County, Mr
Read More ...
DP tells Raila to wait for 2022 if he's not ready for Oct 26 fresh election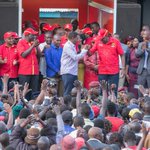 KITUI, 16 Oct 2017 (PSCU) – Deputy President William Ruto has asked opposition leader Raila Odinga to wait for 2022 if he is not ready for the October 26 fresh election. Speaking on Monday at Zombe trading centre in Kitui County where he accompanied President Uhuru Kenyatta on the campaign trail, Deputy President Ruto said those who have withdrawn from the race should not prevent those who are willing to participate in the October 26 poll from doing so
Read More ...