Report Analyzes Guatemala's Shaky Murder Data, Urges Improvements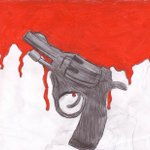 A new report examines official homicide data in Guatemala, and echoes the findings of an extensive investigation by InSight Crime that showed accurate and reliable statistics on murders in the country are seriously lacking. Like InSight Crime's investigation, the recent study produced by the Guatemalan non-profit group Diálogos drew from Guatemalan police reports. The document states that 2,236 homicides were recorded during the first six months this year, meaning the country's murder rate decreased from 28 homicides per 100,000 inhabitants to 26 per 100,000 in comparison to the same period in 2016
Read More ...
Guatemala Authorities Reveal New Details in Byron Lima Murder Case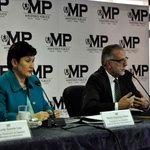 Authorities in Guatemala have made several arrests and revealed previously-unknown details regarding the slaying of Byron Lima, the one-time "king" of the country's prisons. The new revelations suggest that there may have been more than one motive for the murder. Attorney General Thelma Aldana and Iván Velázquez, the head of the United Nations-backed International Commission against Impunity in Guatemala (Comisión Internacional Contra la Impunidad en Guatemala - CICIG), held a press conference on August 3 to present details of the investigation into the of former army captain turned prison boss Byron Lima and thirteen other people in the Pavón prison
Read More ...
Guatemalan murder accused's pre-trial hearing starts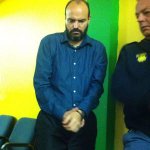 Cape Town - Guatemalan murder accused Diego Dougherty is expected to appear in the Western Cape High Court for a pre-trial hearing on Friday. Dougherty was arrested after his girlfriend Kabrins Alban was found dead in the couple's room at the upmarket Camps Bay Retreat Hotel in July 2015. This after well-known criminal lawyer William Booth secured him a spot in Pollsmoor prison's hospital section after convincing the court that
Read More ...
Guatemala buries 2 murdered children found in sacks
GUATEMALA CITY (AP) — Grieving relatives on Tuesday buried two Guatemalan boys whose bodies were found stuffed in sacks over the weekend, a crime that shocked the violence-weary Central American country. Ten-year-old Carlos Daniel Xiquin and 11-year-old Oscar Armando Toc Cotzajay left for school Friday but were apparently kidnapped. Their bodies were found Sunday near Ajuix, a hamlet in the township of San Juan Sacatepequez, about 25 miles (40 kilometers)
Read More ...
Drug Groups Suspected in Murders of Guatemala Mayors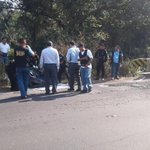 Five mayors in Guatemala have been attacked since the start of 2017 and two have been killed in a little over a week, raising fears that criminal groups vying for local power are behind the surge in political violence. Mayor Ángel Amado Pérez of the town of Rabinal and local councilman Eldin Gómez were killed on February 1, the latest in a series of attacks against municipal officials, reported Prensa
Read More ...