Cholera remains active in six counties – UNICEF
A cholera outbreak that hit Kenya in April this year is still active in six counties. According to the latest report by the United Nations Children's Fund (UNICEF), a total of 229 cases of cholera were reported in Garissa, Nairobi, Machakos, Kajiado, Kilifi and Vihiga counties between August 27 and September 9, with Nairobi accounting for 198 of the cases. The situation is projected to improve if data captured in the week leading to the publication of the report – which shows that only 46 cases were reported in all the six counties – is anything to go by
Read More ...
Crisis deepens at Garissa hospital with other strike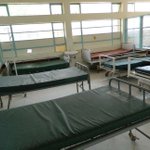 The crisis at the Garissa Referral Hospital has worsened after 21 clinical officers heeded the call from their union to go on a nationwide strike. The worst-affected sections are the operating theatres, emergency unit and the maternity wing, which have been able to continue operating, despite the nursesâ strike, because of the clinical officers. The clinical officersâ strike is in its fifth day
Read More ...
Garissa governor hospital impromptu visit
Garissa governor Ali Korane says he will be brokering a deal with the county nurses' union to ensure they resume duty after nearly three months of strike. Speaking during an impromptu visit to the Garissa county referral hospital, Governor Ali Korane, shared his displeasure on the state of the facility that remains with minimal activities following the 76 days old nurses strike. Korane promised to meet the nurses' union officials in the county in a bid to woo them back
Read More ...
Mother delivers in taxi outside Garissa hospital
A mother delivered inside a taxi outside Garissa Referral Hospital on Wednesday morning as the driver prepared to take her to a private health centre. Zahra Ali is said to have went into labour on Tuesday night at around 11pm and was immediately rushed to the hospital, but there were no nurses on duty. Her husband, Mohamed Noor, said he decided to take her to a private hospital, but she delivered right outside the gate in the taxi before they could leave
Read More ...
Garissa woman delivers in taxi as nurses' strike enters day three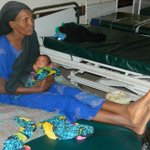 A 22-year old woman from Garissa was forced to deliver a baby boy in a taxi on Wednesday as the nurses strike entered its third day. Zahara Ali went into labour on Tuesday night and was rushed to Garissa County Referral Hospital. But they found no nurses on duty to attend to her. Her husband, Mohamed Noor, said he decided to take her to a private facility but she gave birth outside the hospital
Read More ...
Garissa fights disease, hunger in long drought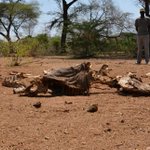 There have been suspected cases of cholera in parts of Ijara, Garissa county, and an increase in respiratory diseases in the county, according to the state drought management agency. The National Drought Management Authority yesterday stated in the monthly bulletin that though no major disease outbreak has been reported due to the severe drought, there is an increase in morbidity for respiratory tract infection, diarrhoea, pneumonia and skin disease
Read More ...
Fire destroys medicine, equipment at Garissa KEMSA depot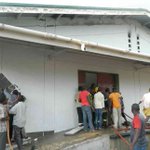 Pharmaceuticals and equipment estimated at over Sh1 billion were on Wednesday evening reduced to ashes in a fire at KEMSA depot in Garissa. The fire started at 3pm and it took fire fighters from the Garissa county and the military over six hours to put it off. The county health executive Hubie Hussein said the fire could have been caused by an electrical fault and spread so fast due to
Read More ...
Poorly breastfed kids are seven times likely to die of diarrhoea, fi ves times of pneumonia - Hussein says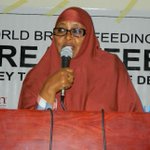 Infants between zero and six months old who are not exclusively breastfed are seven times likely to die from diarrhoea and five times at the risk of succumbing to pneumonia compared to exclusive breastfed infants. Speaking during the launch of the World Breastfeeding Week held at a Garissa hotel on Tuesday, Garissa Health executive Hubbie Hussein said exclusive breastfeeding limits an infant's exposure to unsafe food and water. It saves
Read More ...
Refugee camps, schools most at risk of cholera outbreak - health ministry report
Confinement in refugee camps and schools have been blamed for rising cases of cholera outbreak in the country. The ministry of health says the widespread cases reported this year alone must be stop from further spread. In a latest report, the ministry stated that more than 27 people died from cholera since January to date at five counties that were most affected. Garissa, Mandera, Tana River, Vihiga and Wajir counties
Read More ...
Health department, clinics to go digital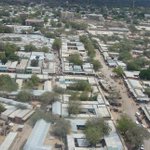 The Garissa county Health department has partnered with WHO to digitise operations in clinics. Chief officer Sofia Mohamed said the Health department will also be paperless. Computers will be installed in 28 facilities - 20 clinics, seven subcounty health centres and at the Garissa County Referral Hospital. Speaking at Medina Health Centre in Garissa town on Saturday when she oversaw installation of computers, Mohamed said, "The world is going digital.
Read More ...
Garissa staring at fresh cholera outbreak as five hospitalized
Five people have been admitted at the Garissa County Referral Hospital following a fresh outbreak of cholera in Boka area of Tana River. According to the hospital manager, Hassan Abdullahi, four of the patients are in stable condition while the fifth is in critical condition. Hassan said that Rabid Diagnosis Test (RBT)and stool culture had been carried out on the five patients with all of them turning positive. "The facility
Read More ...
Student beats diabetes to score 'A' in KCSE exams
Student beats diabetes to score 'A' in KCSE exams He left Garissa as a Standard Six pupil in 2009 to come and live with his uncle in Nairobi. The hot Garissa weather made things difficult for him. For Liban Ahmed suffers from Type 1 diabetes, a chronic condition that was diagnosed in 2006. Not only did he struggle to excel in his classwork, but he had to also contend with
Read More ...
County to show its projects
GARISSA The county government will showcase its their development achievements for the two years in office. Speaking to the press in Garissa yesterday, county communications director Abdikadir Sugow said preparations are at advanced stage to ensure the public is informed of projects such as dispensaries, roads, water projects and youth self employment programmes.
Read More ...
Garissa student with kidney failure needs help to pay high hospital bill
A girl with a life-threatening kidney disease has been detained in a hospital in Nairobi due to a Sh879,784 bill. Ayan Gedi, 16, who suffers from acute bilateral kidney (both kidneys) failure, has been detained at Nairobi East Hospital in Eastleigh. This bill increases by more than Sh50,000 each week as she has dialysis twice a week
Read More ...