Arctic - Pacific exchange to explore cultural links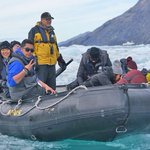 An environmental scientist hopes a new exchange programme between Arctic communities and islands in Micronesia will lead to a stronger voice against climate change. The first "Coral and Ice Exchange" climate tour has taken students from the Federated States of Micronesia and Palau over to Canada and Greenland. Organised by Pohnpei's Island Research and Education Initiative, the tour showed students indigenous arctic cultures as well as the impact of climate change
Read More ...
Artic - Pacific exchange to explore cultural links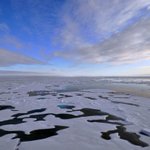 An environmental scientist hopes a new exchange programme between Arctic communities and islands in Micronesia will lead to a stronger voice against climate change. The first "Coral and Ice Exchange" climate tour has taken students from the Federated States of Micronesia and Palau over to Canada and Greenland. Organised by Pohnpei's Island Research and Education Initiative, the tour showed students indigenous arctic cultures as well as the impact of climate change
Read More ...
Refugees under 'arbitrary detention' in Micronesia
Four Nepalese men are stuck on a rickety boat in the Federated States of Micronesia nearly a year after they were given refugee status. The men were moved to the island state of Pohnpei at the end of June after arriving with a boat load of others from Nepal and India on neighbouring Yap. They were detained on Yap for 18 months and were the only ones among the 34 men determined to be refugees
Read More ...
Pacific countries in Japan to discuss development and climate change
The meeting is one of several precursors to Japan's eighth Pacific Islands Leaders Meeting or PALM to be held in 2018. Japan has been holding the summit every three years since 1997. 16 countries are expected to attend the meeting which will review progress since the last summit and prepare for the next one. Speaking on behalf of the Pacific Islands Forum chair the Federated States of Micronesia's foreign secretary,
Read More ...
Plagiarism vs. originality debate takes centre stage in book reading
The novelist Virginia Woolf once said that if you want to come up afresh in thousands of minds and books long after you were dead, the way to do it is to start thinking for yourself.
Read More ...