NGO says govt. shirking responsibility to Eritrean and Sudanese refugees
The Interior Ministry continues to ignore Eritrean and Sudanese refugees' applications for political asylum, despite the High Court's 2015 request that it expedite such potentially life-saving protection, an NGO claims.Reut Michaeli, an attorney and CEO of Hotline for Refugees and Migrants – which sent a brief to the court Monday to intervene in the matter – said Thursday the Anti-Infiltration Law is creating a humanitarian crisis
Read More ...
Another 10 refugees from Eritrea arrive in Lithuania under EU program - The Baltic Times
VILNIUS – Another ten refugees from Eritrea have arrived in Lithuania under the European Union's (EU) program, the Migration Department said on Friday. According to the press release, the citizens of Eritrea were relocated to Lithuania from refugee camps in Italy. By now, Lithuania has received 410 persons from camps in Italy, Greece and Turkey. The majority of them have already left the country
Read More ...
Can jobs in Ethiopia keep Eritrean refugees out of Europe?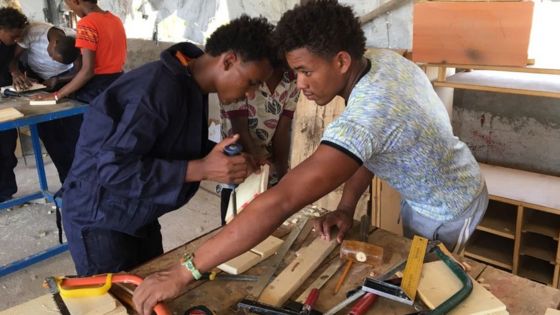 Many thousands of Eritreans have fled the country for Europe in search for a better life. A multinational initiative is now trying to stem the flow of migrants to Europe by training refugees and giving them jobs in neighbouring Ethiopia. "I was not sure we would make it across. I am so relieved we are here," says 19-year-old Salama - not his real name
Read More ...
Eritrean refugees in Missoula fled a nation of oppression and military conscription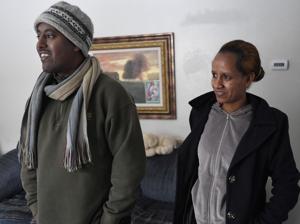 The second-largest segment of recent refugees to Missoula comes from one of the world's fastest-emptying nations. That those attempting to flee Eritrea have to dodge troops at the border with "shoot to kill" orders only underlines the desperate, despotic conditions in the northeast African nation on the Red Sea. A one-party government jealously guards the independence it gained from Ethiopia in 1991, two experts from the Horn of Africa's war-torn region told a crowd of 200 Wednesday evening at the University of Montana's University Center Theater
Read More ...
Switzerland sees record number of asylum seekers 'disappear'
That's a huge rise on previous years. In 2015 some 4,943 asylum seekers 'disappeared', while in 2014 the figure was 5,501. In 2016 the majority of those who left the system were from the African continent, including Eritrea (801), Gambia (792), Nigeria (716), Guinea (508), Algeria (504) and Somalia (494). Martin Reichlin, a spokesman for the SEM, told news agency ATS there are several reasons asylum seekers may choose to
Read More ...