Embu gets nod to develop airstrip for domestic flights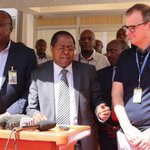 Embu gets nod to develop airstrip for domestic flights EMBU, KENYA: Kenya's aviation authorities have allowed Embu County Government to develop Embu airstrip for domestic flights. Kenya Civil Aviation Authority (KCAA) Director General Gilbert Kibe and Kenya Airports Authority (KAA) Managing Director Jonny Andersen said it was possible for the county government to use the airstrip even though it is under the Interior Ministry. Speaking when they paid Governor Martin
Read More ...
KWS ranger's shoot rogue elephant that killed farmer in Embu
Kenya Wildlife Service rangers have shot dead an elephant that trumped and killed a farmer after it strayed from the Mwea National Reserve in Embu County. The marauding elephant invaded settlement areas in Makima near Masinga Dam and killed Mr Mbatha Mbuvi, 70, before the warders cornered it and shot it dead on Tuesday. The reserve's Deputy Warden Nasibu Ngolo said rangers decided to kill the jumbo as it had
Read More ...
Varsity student wins Miss Tourism, Embu contest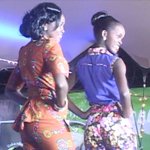 By CHARLES WANYORO A fourth year Project Management student at the University of Nairobi has been crowned the new Miss Tourism, Embu county, in a colourful ceremony held on Saturday night. Miss Susan Njoki Magu, 22, trounced 19 other contestants to emerge the best at the function held at the Minni Inn hotel. Lillian Wangui emerged second, with Jackline Murugi scooping the second runners up title. Susan was rated as
Read More ...
Embu farmer cashes in on greenhouse construction
A former high school teacher in Manyatta, Embu county, has made a fortune constructing improvised greenhouses.Owing to the high costs of setting up conventional greenhouses, Raphael Njiru decided to make his own using locally available materials — timber and poles.After graduating with a diploma in Wildlife Management in 2006, Njiru started working as an untrained high school agriculture teacher
Read More ...
Why Obama Will Travel All The Way To A Less Known Village In Embu! This Is Humility
It is certain that the most powerful man on earth today will be in the 254 come July this year and as this is expected; many are bracing themselves for the grand entry of a seating US president into Kenya.
Read More ...
Embu Medical Camp: Doctors from India offer free treatment
Hundreds of Embu residents have benefited from a free medical camp with sponsorship from an Embu based Mission Hospital in partnership with the Embu county Government. Embu Governor Martin Wambora said that the county would work with both local and international health care providers to bring treatment closer to the people.For more news visit http://www.ntv.co.keFollow us on Twitter http://www.twitter.com/ntvkenyaLike our FaceBook page http://www.facebook.com/NtvKenyaFrom:NTV KenyaViews:12 0ratingsTime:01:44More inNews & Politics
Read More ...