Comoros advance in 2019 Africa Cup of Nations qualifying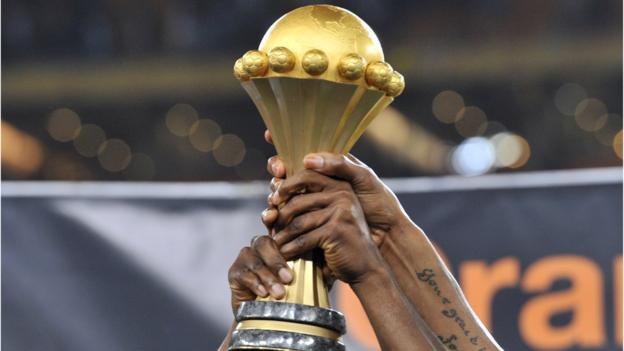 Comoros booked their place in the group stage of qualifying for the 2019 Africa Cup of Nations with a 3-1 aggregate win over Mauritius. Tuesday's second leg in Mauritius ended 1-1 after Comoros won the first leg 2-0 last Friday. Comoros now advance to Group B to play along side Morocco, Malawi and reigning champions Cameroon. The Indomitable Lions will qualify automatically as hosts no matter where they finish in the final standings
Read More ...
Comoros hold advantage in 2019 Nations Cup qualifier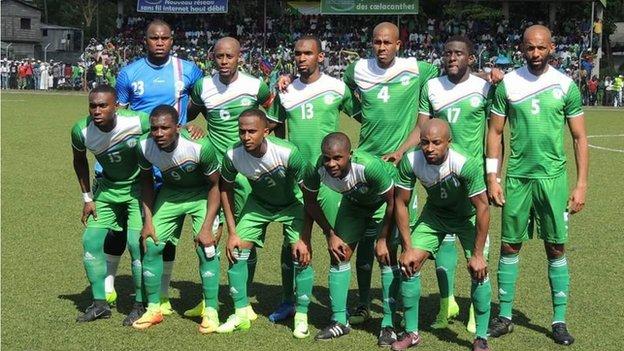 Comoros Islands have taken a big step towards playing in the group stages of 2019 Africa Cup of Nations qualifying by beating Mauritius 2-0 on Friday. They will defend their advantage in the second leg in Mauritius on Tuesday, with the aggregate winner progressing to play in Group B for a place at the Cameroon finals. Mauritius were dealt an early blow in Friday's first-leg match when Emmanuel Vincent was sent off after only 12 minutes for elbowing Comoros' Ben El Fardou
Read More ...
Burundi, Comoros apply for membership to SADC
Burundi could join Tanzania as a member of the Southern African Development Community, a move that complicates the direction the East Africa Community takes for the remaining phases of integration. Burundi has applied alongside the Union of Comoros for membership in the 15-country regional grouping headquartered in Gaborone, Botswana. The applications were assessed first by the Inter-State Politics and Diplomacy Committee of SADC's Organ on Politics, Defence and Security Co-operation
Read More ...
Micho akyalidde Vipers n'abawa amagezi g'okumegga eya Comoros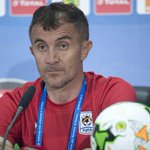 Lwamukaaga mu CAF Confederations Cup: Club Volcan - Vipers, 9:00 Mu Uganda Cup: KCCA FC 6-0 Lungujja Galax Eggulo ku Lwokusatu, Micho yakedde mu kutendekebwa kwa ttiimu eno e Lugogo n'abategeeza nti bwe baba baakuwangula tebalina kuzannyisa kyejo ate bagoberere n'ebiragiro by'abatendesi. Micho era yabasabye okwerabira ebyaliwo mu mupiira ogwasooka mwe baalemaganidde (0-0) mu kisaawe e Namboole, n'abagamba nti bayingire ekisaawe nga bakimanyi nti okuwangula kye kyabatutte. "E Comoros embeera
Read More ...
Vipers SC gears up for CAF Confederations cup encounter with Comoros side Volcan de Moroni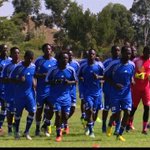 Head coach Richard Wasswa wants his team to score more than three goals in the first leg encounter against the Comoros side Vipers Sports Club will be on their motivation for Saturday's CAF confederations cup encounter against Comoros Volcan de Moroni after their 2 -0 victory over local side Lweza FC in the league. Head coach Richard Wasswa wants his team to score more than three goals in the first
Read More ...
Chiefs' Caf clash moved to later kickoff
Kaizer Chiefs' Caf Champions League preliminary round second-leg clash against Volcan de Moroni from the Comoros Islands has been moved to a later kickoff.
Read More ...
No way back yet for missing Chiefs trio
Kaizer Chiefs are sticking to a tried and tested formula and will not use the visit of Comoros Island part-timers Volcan FC to speed up the recovery of a trio of recently injured players.
Read More ...
Chiefs, Sundowns learn CL opponents
Kaizer Chiefs will start next year's African Champions League campaign against opposition from the tiny Comoros Islands while Mamelodi Sundowns have drawn Chicken Inn from Zimbabwe.
Read More ...
Wakaso, Ayew spare Ghana blushes
Ghana proved too strong for the Comoros as they beat them 2-0 in a Fifa 2018 World Cup, second leg qualifier on Tuesday at the National Sports Council in Kumasi.
Read More ...
Comoros 0-0 Ghana: Hosts hold firm to frustrate Black Stars

The Islanders defended resolutely and even had chances to pick up what would have been a shock win over Avram Grant's side
Read More ...
Comoros frustrate the Black Stars
The 2018 Fifa World Cup Qualifier tie between Ghana and Comoros failed to produce a winner as both sides ended on a dull 0-0 draw on Friday afternoon at Stade International Saïd Mohamed Cheikh de Mitsamiouli.
Read More ...
Plagiarism vs. originality debate takes centre stage in book reading
The novelist Virginia Woolf once said that if you want to come up afresh in thousands of minds and books long after you were dead, the way to do it is to start thinking for yourself.
Read More ...